Digital Tribes: An Introduction
I am starting a series of blog posts on what the Native American experience can teach us about building strong tribes in a Digital space.  I am very grateful to all who have explored this idea with me, in particular my SXSW Interactive co-panelists, Lou Ordorica and Dr. Circe Sturm, and want to expand this discussion in a public dialogue.
The genesis of the idea came from two observations:
The term tribe is quite liberally applied to online groups and communities. Two books: Bernard Cova's Consumer Tribes and Seth Godin's Tribes, also apply the term more broadly to people sharing a common interest, identity or objective. The term tribe doesn't really have a solid definition in these contexts, but definitely implies that people are gathering online in search of stronger connections and community.
Native American tribes have survived centuries of attacks & challenges as well as the single largest paradigm shift in their collective existence with the arrival of Europeans. In addition to attacks on Native resources,culture,beliefsystems,familial ties (see Indian Termination Policy) and, of course, their very lives*, Native American tribes had to learn how to navigate and in many cases adopt the European/Christian/Nation-State world view.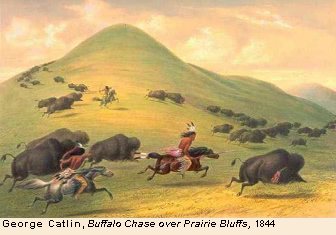 Those thoughts led me to these two questions:
Many Native American tribes, mine included, are enjoying a kind of renaissance in pride and commitment to culture. What makes up these Native American experiences and enables the tribes to continue and even flourish after such long and varied challenges? 
Can digital communities achieve the same kind of strong bonds, loyalty and sense of identity through the realization of the practices of indigenous peoples?
My research so far leads me to believe that online communities that are developing strong bonds, identity and organizations are employing techniques also found in Native American tribes. I do believe that the exploration of the Native American tribal experience can lead "neo-tribes" to the kind of loyalty, longevity and rich personal commitment that is experienced by indigenous peoples.
The subsequent posts will explore the role of leadership, mission, language, culture and governance as well as platforms in the development of tribes in online communities.  I look forward to your feedback, examples, critique and additions!
*I recently read Little House on the Prairie to my daughters and skipped the repeated line "The only good Indian is a dead Indian."